Blog
Racial Disparities Continue in Nursing Homes, Especially During Covid-19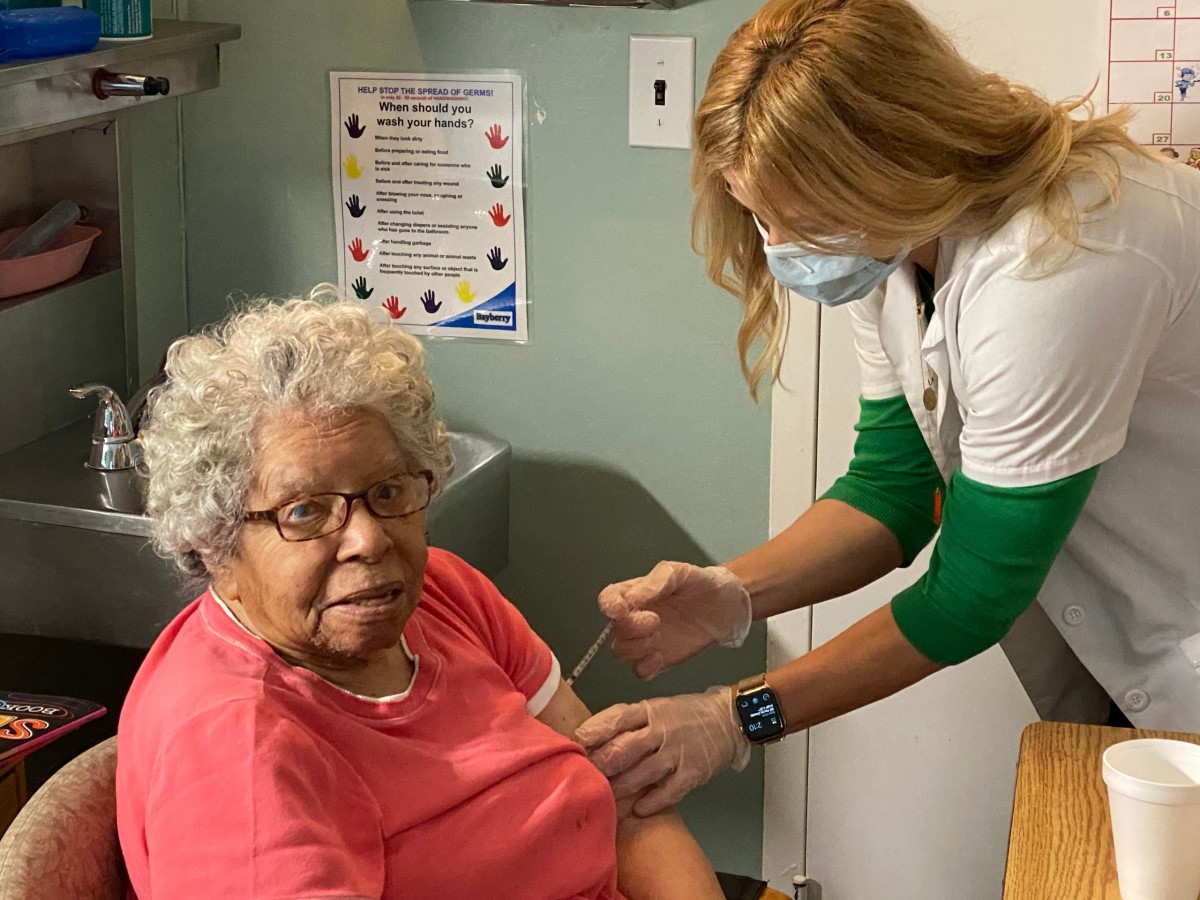 COVID-19 infections continue to rise in the United States. Over three million people have come down with the virus, and nearly 140,000 people have died. Data shows that the racial and ethnic health disparities that persist in the nation's health care system are making the pandemic especially lethal for communities of color. Furthermore, while the majority of these deaths have taken place within hospitals across the country, the second-most-common setting in nursing homes and long-term care facilities—indicating not only the disproportionate impact of COVID-19 among the aging population but also the difficulty these facilities are having as they struggle to control the spread of COVID-19 among residents and staff.
But few studies have focused on the intersection of these two populations, says AARP's Elaine Ryan, vice president of state advocacy and strategy integration. "The study is critically important," she explains, "because it is the first type of data and insights that show how vulnerable these minority populations in the facilities are."
"The findings are devastating," Ryan adds. "They show that there's structural racism and inequality in long-term care, and immediate, and we must act immediately to get these residents more help and support."
A new study suggests that U.S. nursing homes with a high proportion of black residents appear to deliver poorer care and perform worse financially than homes with no or few minority patients.
In long-term care facilities without black and Hispanic residents, revenues and profit margins are higher, and health care outcomes seem to be better, according to the study of more than 11,000 U.S. nursing homes. The two-tiered system is partly due to the fact that black residents rely on Medicaid — government-funded coverage for the poor — for long-term care more than others do, and reimbursement rates under Medicaid are lower than private payor self-pay rates, the researchers noted.
But money doesn't tell the whole story. "It isn't only the financial performance [of nursing homes] that affects performance," said Latarsha Chisholm, assistant professor at the University of Central Florida and lead author of the study published recently in Health Services Research.
"There has to be something else affecting quality," Chisholm said.
"I want to understand what management practices promote improved care in nursing homes with high proportions of minorities that don't have disparities in care," she added.
For the study, the researchers reviewed the quality and financial data from 2014 to 2019 for about 11,500 freestanding Medicare- and Medicaid-certified nursing homes. Government facilities were excluded. Data were pulled from Medicare cost reports, so facilities without any Medicare beds were excluded. Financial data included operating profit margins, net income, revenue, and operating costs adjusted for the number of patients per day.
Quality data included the ratio of nursing staff to patients, success in preventing pressure ulcers, help with walking and getting out of bed, prevention of urinary tract infections, and the incidence of medication errors, citations by governmental agencies, and related factors.
The study found that nursing homes with a high proportion of black residents had lower costs and lower revenues, and tighter operating margins. Pressure ulcer prevention and help with walking were less common in nursing homes with a high proportion of black residents, while quality-of-care deficiencies and deficiency citations were more common.
While the research shows that black patients are at greater risk of being in nursing homes with lower financial performance and a lower quality of care, the authors noted that they were not able to show a cause-and-effect relationship between racial composition and nursing home performance.
One expert believes the study confirms what has been known for a long time. "There is an association between a high proportion of black residents and a facility being of low quality," said Helena Temkin-Greener, a professor in the department of public health sciences at the University of Rochester School of Medicine in New York.
On a positive note, Temkin-Greener added that studies have found that within facilities, there aren't apparent differences in how black or white residents are treated. "That seems to suggest that it's not biased in the attitudes of health care workers in treating people who look different, but something about the facility, and perhaps where you are located," she said.
"Many years ago, we talked about lack of access of African Americans to nursing homes, and we no longer are saying that" said Temkin-Greener. "Maybe, reflecting on the larger society, whites are moving to assisted living, and blacks are going to nursing homes. Maybe blacks are financially and geographically constrained as well, but I don't think it's a reflection of the entire nursing home industry. It's an issue of having anyone concentrated disproportionately in a certain type of facility."