Blog
Reducing Antipsychotic Drugs In Nursing Homes Is Not Enough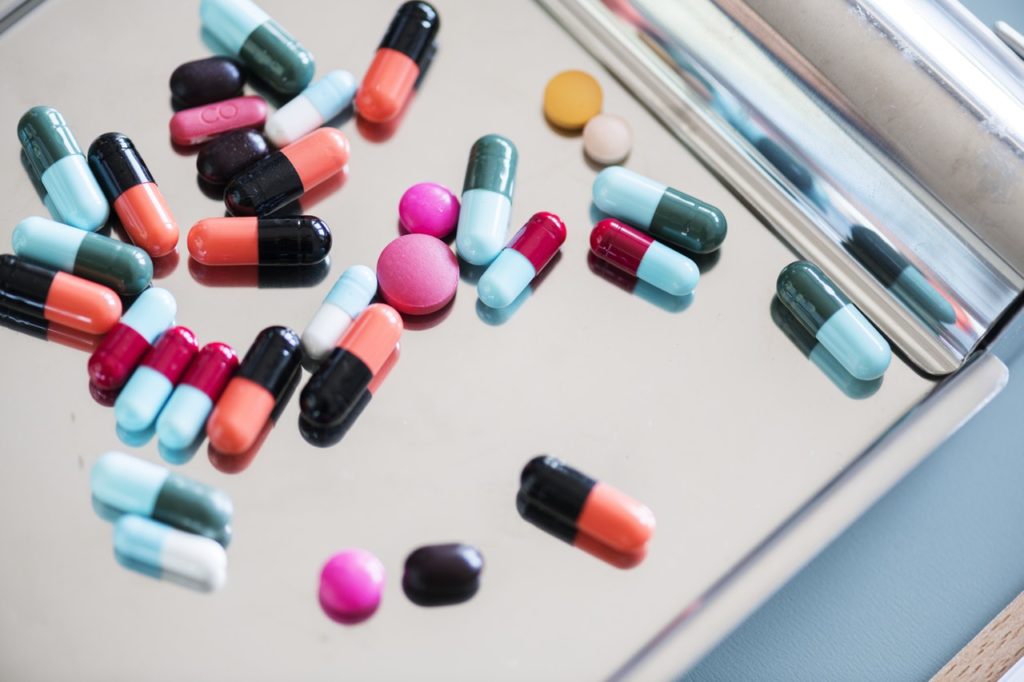 Thousands of seniors die each year because of antipsychotic medications. Is reducing these drugs enough to protect the seniors in nursing homes and assisted living facilities?
Recent findings show that reducing antipsychotic use among individuals with dementia living in nursing homes is feasible using a 'real-world intervention;' however, it may not be beneficial unless non-pharmacological interventions are provided in parallel.
You have probably got 15,000 elderly people in nursing homes dying each year from the off-label use of antipsychotic medications for an indication that the FDA knows the drug doesn't work…With every pill that gets dispensed in a nursing home, the drug company is laughing all the way to the bank… We have got so many clinical trials that show these drugs don't work, that it is like malpractice to be using it.
Two years ago, Wisconsin's Department of Health Services (DHS) introduced MUSIC & MEMORY℠ in 100 nursing homes across the state. In a second phase in 2014, DHS expanded the program to bring Music & Memory to an additional 150 nursing homes.
Wisconsin initiated the personalized music program as a non-pharmacological intervention strategy for nursing homes that complements the CMS Partnership effort to reduce use of antipsychotics for residents diagnosed with dementia. Managing side effects of dosage reduction is only part of the mix. Social or environmental factors also play a significant role. In fact successful antipsychotic reduction is as much a process of winning the trust of family and staff as it is managing the individual's physiological and psychological response to the change in medication.
Variation in rate of antipsychotic use across care organizations depends on many factors—nature of the resident population, culture of care, staff attitudes, preferences of attending physicians. But the most important factor leading to successful antipsychotic reduction is leadership. The facilities with the greatest success have leaders that have pushed for it. When those leaders leave, that push can leave with them. We want to be sure to build this awareness into the culture of all our facilities, so our success can continue.
In recent years there has been a concerted effort to reduce unnecessary prescribing of antipsychotics in people with dementia, which has led to a shift in the landscape of their use, with audits demonstrating 15% to 50% reductions in prescriptions across the United States and Europe," Clive Ballard, MD, of the Wolfson Centre for Age-Related Diseases, King's College London, and colleagues wrote. "This raises key questions regarding the potential to build an effective, feasible real-world intervention to manage neuropsychiatric symptoms and antipsychotic use in the complex landscape of nursing homes.
It will be important to establish whether routine implementation of antipsychotic review and evidence-based non-pharmacological interventions can contribute to improved outcomes for people with dementia.
Related Posts
Harming Nursing Home Patients With Antibiotics?
Study: Popular Alzheimer's drug ineffective for mild cases – CNN.com
No Restraint At Drug-dosing New York Nursing Homes
To assess the impact of antipsychotic review, social interaction and exercise in conjunction with person-centered care on agitation, depression and antipsychotic use among individuals with dementia living in nursing homes, researchers conducted a cluster-randomized factorial-controlled trial. Sixteen nursing homes in the United Kingdom received person-centered care training. Eight homes were randomly assigned to antipsychotic review, social interaction intervention and to an exercise intervention for 9 months. Most were assigned to multiple interventions.
Antipsychotic use decreased by 50% among homes randomized to antipsychotic review (OR = 0.17; 95% CI, 0.05-0.6).
Antipsychotic review plus the social interaction intervention significantly reduced mortality (OR = 0.26; 95% CI, 0.13-0.51), compared with homes that received neither intervention.
Homes that received antipsychotic review but not the social interaction intervention exhibited significantly poorer neuropsychiatric symptom outcomes compared with homes receiving neither intervention, with a score difference of 7.37 (95% CI, 1.53-13.22; P = .02) . This impact was mitigated by concurrent delivery of the social intervention, according to researchers. Exercise significantly improved neuropsychiatric symptoms (P < .05) but did not significantly affect depression.
There was no significant difference in Cohen-Mansfield Agitation Inventory scores between homes that did and did not receive antipsychotic review. "Overall, the study demonstrates the feasibility of a real-world intervention to reduce antipsychotic use in people with dementia, but it highlights an urgent need to review current best practice guidelines to ensure that review of antipsychotics is in the best interests of people with dementia," Ballard and colleagues wrote. "Updated guidance will also need to strongly emphasize the importance of evidence-based non-pharmacological interventions. Our study suggests that focused intervention to promote social engagement is an important component of combined interventions to enable effective antipsychotic discontinuation and clinical outcomes."
My Elder provides elder advocacy services to families. Talk to us about long-term planning, finding the right home for your loved ones, preventing crisis and abuse, and ensuring they receive the best care possible.