Blog
Widespread Discrepancies In Staffing Levels Reported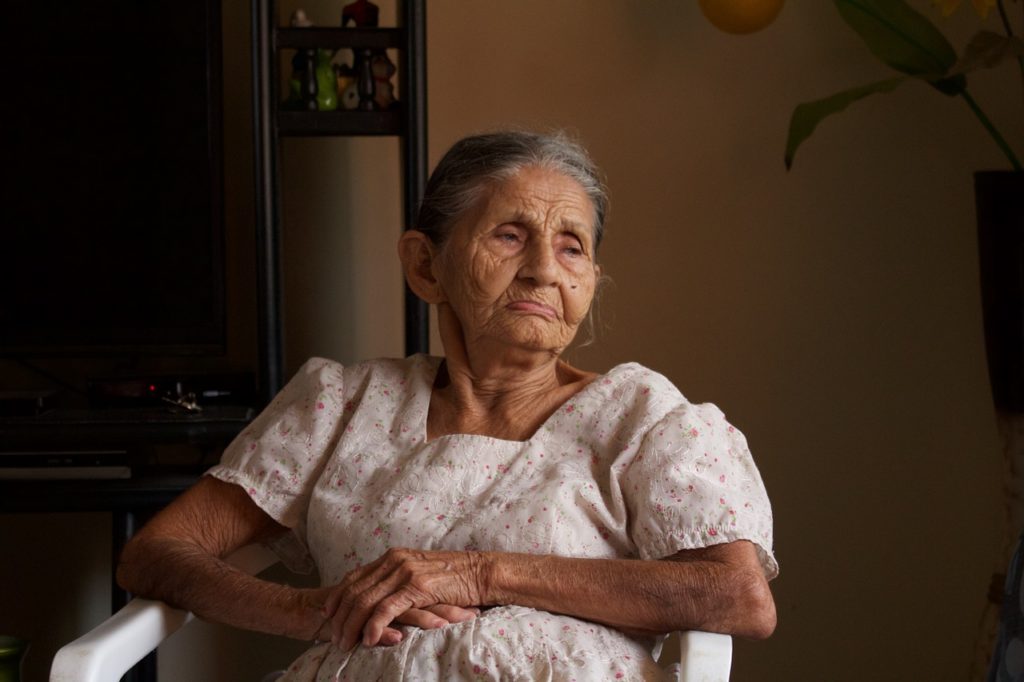 When it comes to quality elder care, adequate staffing levels are paramount.
Miriam Sodowsky enjoyed caring for other people so much that, even while she was in the grips of dementia and confined to a wheelchair, she'd wheel over to try to help other residents in the Morningside Heights Health and Rehabilitation Center in Little Rock.
Sodowsky had been placed there by Lisa Sanders, her youngest daughter, after a family friend found the then-80-year-old lying on the floor of her home in Magnolia, Arkansas, on January 18, 2012. Sodowsky, a former certified nursing assistant who won awards for perfect attendance, had been lying there overnight.
Sanders agreed with her mother's doctor that Irvin could no longer take care of herself. She decided to move her mother to Little Rock and, after a couple of months, into the Chenal Heights home. The daughter assumed that the staffing levels and care her mother was to receive there would match the neighborhood's attractiveness. After just one week Irvin was hospitalized for a bowel obstruction.
Sanders said she arrived at the home to find her mother sitting in her own feces. The nursing home, which has since been renamed as part of an ownership change, declined to comment. On the public website where facilities post their daily staffing levels, Chenal Heights said it provided .19 hours, or about 11 minutes, of registered nurse care each day for its residents in 2012.
But harder-to-find federal financial documents examined by the Center for Public Integrity reported average daily staffing levels at the home that were lower.
Much lower.
A systematic problem
Nursing homes across the country had similar reporting discrepancies between the two sources, the Center's analysis reveals.
Data on the publicly available Nursing Home Compare, website, which is promoted and operated by the government for comparison shopping, reflects staffing levels self-reported by nursing homes during a two-week period before annual federal inspections. Advocates say many homes work hard to prepare for those visits. As a result, critics say, those staffing levels may be artificially inflated.
The Centers for Medicare and Medicaid Services (CMS), the federal agency responsible for overseeing nursing homes, has talked repeatedly since 2001 about the inaccuracy of self-reported data. The self-reported staffing levels are also a crucial metric in the federal government's broader quality rating of nursing homes on the Compare website, from one star to five stars.
In 2005 the agency said the cost reports made annually to the state-federal Medicaid program are a more accurate source of information than Nursing Home Compare. Those financial documents, which are harder for the public to locate and analyze, contain data about the home's revenues, expenditures and resident population during the year. Similar cost reports made to the federal Medicare program were analyzed by the Center; those reports showed daily staffing levels that were lower in thousands of cases.
The discrepancies in reporting means that family members like Sanders believe their loved ones are receiving one level of care, when they may be receiving less of it. The reporting differences occurred for all types of positions, but were particularly high for registered nurses, the most skilled and highest paid workers. More than 80 percent of the facilities reported higher registered nurse staffing levels on the public Compare website than those the Center calculated through the cost reports. In more than 25 percent of nursing homes nationwide, the listed amount on Compare was at least double the level in the cost reports.
Close to 100 peer-reviewed, academic studies have shown that the amount of care, particularly that provided by registered nurses, is most strongly connected with residents' quality of care. Lower levels of care are associated with a higher likelihood of injury and even death.
Although reporting gaps existed in nearly every state, they were greatest in the South. Eight of the 10 states with the largest reported levels of registered nurse discrepancies were southern. Among them: Louisiana and Arkansas, two states where the average self-reported levels were at least twice the amount calculated through the cost reports analysis. Baton Rouge and Memphis stood out among cities with at least 10 nursing homes.
Dr. David Gifford, senior vice president of quality and regulatory affairs for the American Health Care Association, the nursing home industry's largest professional organization, said he is "not surprised by these findings since the way cost reports collect information on staffing is different than [Compare's one to five star system.]" He added in a statement that daily direct-care nursing hours have increased for residents at all levels of nursing staff from 2008 to 2013.
But Robyn Grant, director of public policy for the Washington, D.C.-based advocacy group the National Consumer Voice for Quality Long-Term Care, said the results were shocking.
"We all recognize the data is flawed, but I am truly stunned by [the] findings and appalled that you're finding this level of overreporting," Grant said. And Rep. Jan Schakowsky, D-Ill., a leading voice on elderly care issues, said the self-reported data included on the Nursing Home Compare website shows an "extreme overestimation."
"Some … families select what appears to be a high quality, well-staffed nursing home based on the self-reported data, only to learn after some avoidable complication or deterioration in their loved ones' condition that the nursing home was understaffed," said Schakowsky, who authored a provision of the Affordable Care Act that required a transition from self-reported data to payroll data that CMS has said is close to a 'gold standard.'
Under the law, a transition to the more accurate payroll method was supposed to occur by March 2012 under CMS' supervision. But it hasn't happened yet — and may not for another two years. The agency said in a statement that recent legislation gives it the necessary, multi-year funding to complete the required process. Meanwhile, hundreds of homes throughout the country are also below minimum state staffing standards, according to the Center's analysis.
Related Posts
Poor Nursing Home Staffing-Residents Are Dying
Hospital Patients Don't Get Proper Information About Nursing Homes
A Glaring Omission At 2015 White House Conference On Aging
The self-reporting process
State inspectors are contracted by CMS to conduct onsite inspections about once each year to determine whether its nursing homes meet minimum Medicare and Medicaid quality and performance standards. Opinion is divided about the extent to which facilities know the precise dates of surveyor visits and inflate staffing levels in anticipation of those arrivals. Although a report in the early part of last decade prepared for CMS did not find evidence of systematic "staffing up" in advance of the surveyor visits, a 2007 academic paper found significant levels of over-reporting in Texas nursing homes that could suggest preparing for inspectors' visits by raising staffing levels did indeed take place.
But there was little ambiguity in an internal communication sent by Administrator David Fielding of Medford Multicare Center for Living in Medford, New York.
In response to an email from owner Mordechai Klein complaining about the amount of overtime pay during one pay period, Fielding wrote the following, according to a civil complaint filed in February 2014 by New York Attorney General Eric Schneiderman.
Survey.
All hands on deck during survey. It's our super bowl and only lasts one week. The staffing hours will be a little high this week but will drop the following week.
All hands on deck during survey. It's our super bowl and only lasts one week. The staffing hours will be a little high this week but will drop the following week.
All hands on deck during survey. It's our super bowl and only lasts one week. The staffing hours will be a little high this week but will drop the following week.
All hands on deck during survey. It's our super bowl and only lasts one week. The staffing hours will be a little high this week but will drop the following week. Klein responded by calling the amount of overtime "ridiculous," the complaint said.
The two men are among the owners, workers and administrators charged in a suit, still pending, that alleges widespread physical and financial abuse at the Medford home. Fielding's lawyer Brian Griffin, said Fielding pled not guilty and is adamant that he violated neither criminal nor civil statutes. In a statement, Medford Multicare ownership asserted its commitment to "delivering exceptional care while maintaining fiscal responsibility," and asserted that it consistently provided hundred of overtime hours of care per week.
Edward Mortimore, technical director of the survey and certification group within CMS, suggested that the registered nurse over-reporting could be explained in part by the inclusion in the Nursing Home Compare data of nursing staff like directors of nursing who do not provide direct care. Mortimore also said that Compare's two-week snapshot might not give as accurate information as an average daily basis.
The Center for Public Integrity performed its analysis using a second data set with quarterly staffing information that only included nurses providing direct care.
The findings remained nearly identical. More than 80 percent of the facilities self-reported higher registered-nurse staffing levels than those calculated through the cost reports, and in 26 percent the level was at least double the cost reports level.
Advocates say this gap is critical to resolve as it is occurring at a time when the nation is bracing for a "silver tsunami," as baby boomers reach senior citizen status.
The number of standard state nursing home inspections dropped each year from 2008 to 2012, falling 6 percent from more than 15,700 to more than 14,700 during those years, the Center's analysis of federal data found. The number of nursing homes fell just 1 percent during those years.
My Elder provides elder advocacy services to families. Talk to us about long-term planning, finding the right home for your loved ones, preventing crisis and abuse, and ensuring they receive the best care possible.