Blog
Elder Orphans Need Not Face Old Age Alone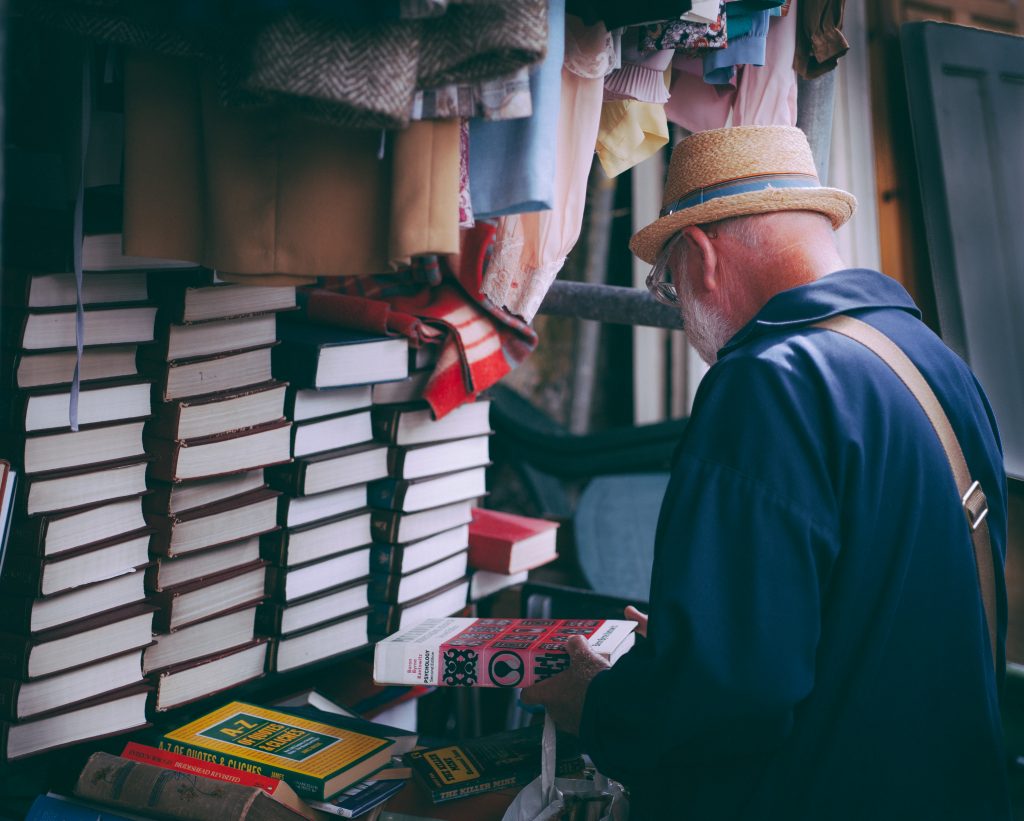 "Elder Orphans" or "Solo Agers" do not have to live in fear. Through proper preparation and arrangements in place, they should be able to grow old with grace and peace of mind.
It was a memorable place to have an "aha" moment about aging.
Joseph Saranac had taken his 84-year-old father, who'd had a stroke and used a wheelchair, to Disney World. Just after they'd made their way through the Pirates of the Caribbean ride, nature called. Saranac took his father to the bathroom where, with difficulty, he changed the older man's diaper.
"It came to me then: There isn't going to be anyone to do this for me when I'm his age, and I needed to plan ahead," said Saranac, now 63, recalling the experience several years ago.
Saranac never married, has no children, and lives alone. Like other "elder orphans" (older people without a spouse or children on whom they can depend) and "solo agers" (older adults without children, living alone), he's expecting to move through later life without the safety net of a spouse, a son or a daughter who will step up to provide practical, physical and emotional support over time.
If you are single and have no kids, scare stories are made for you. Some are familiar: You are going to become a bag lady. You are going to grow old alone. You are going to die alone. Now, in case single people have become too inured to these old threats or too uppity to fret about them, a new one is making the rounds: They are going to end up as "elder orphans," with no one to care for them as they become old and frail and vulnerable.
"There is potentially no structure to address this population as this population is hidden right before us," added Dr. Carney, who calls the group elder orphans because they are aging alone and unsupported, with no known family member or designated surrogate to act on their behalf. "Our goal is to highlight that this is a vulnerable population that's likely to increase, and we need to determine what community, social services, emergency response and educational resources can help them."
Related Posts
Aging In Place Can Be A Godsend
Home Health Care For Elders. Affordable Or Not?
Like those who do have family, these groups want to stay as independent as possible for as long as possible. They are also interested in a healthy lifestyle, based as much as possible on outdoor living – at least in the warmer months. They want choice – in as many areas as possible. They have been the masters of their universe for a long time, and they will not easily give up that privilege. They may not have family around, but they have friends, and those friends are essential to them. They also want to continue to pursue learning and development, even as they approach their centenary mark. 
"This is an often overlooked, poorly understood group that needs more attention from the medical community," said Maria Torroella Carney, the study's lead author and chief of geriatric and palliative medicine at Northwell Health in New York. 
Carol Marak was a caregiver for both her parents: Her mom had congestive heart failure, and her dad had Parkinson's disease. After they died and she turned 60, she says, "It occurred to me … oh, my goodness, I am not married. I do not have children. Who is going to do that for me?"
Marak, 65, of Waco, Texas, is considered an "elder orphan" — someone who is aging alone with no family available to address their caregiving needs. More than 1 in 5 Americans older than 65 are — or are at risk of becoming — elder orphans. And 23 percent of boomers will eventually be without family caretakers, according to Maria Torroella Carney, who has studied the issue and is chief of geriatric and palliative medicine at Northwell Health of Great Neck, N.Y. Those figures don't include the countless parents whose adult children are not available or able, for various reasons, to assist them.
Even with the already high numbers of elder orphans set to skyrocket, there's still a widely held assumption in the health care industry that everyone has a family caregiver in the wings. "When you go in for a colonoscopy, they won't even do the procedure if you don't have someone to take you home," Marak points out. "Everyone thinks we all have a family. Well, we don't."
You may consider creating a committee of close friends, nieces or nephews, or trusted professionals to handle decisions that may need to be made. While you can ask almost anyone to be your health care proxy, in Georgia, you cannot appoint your physician or health care provider who is directly involved in your care. Unfortunately, independent doctors or lawyers may be hesitant to get involved.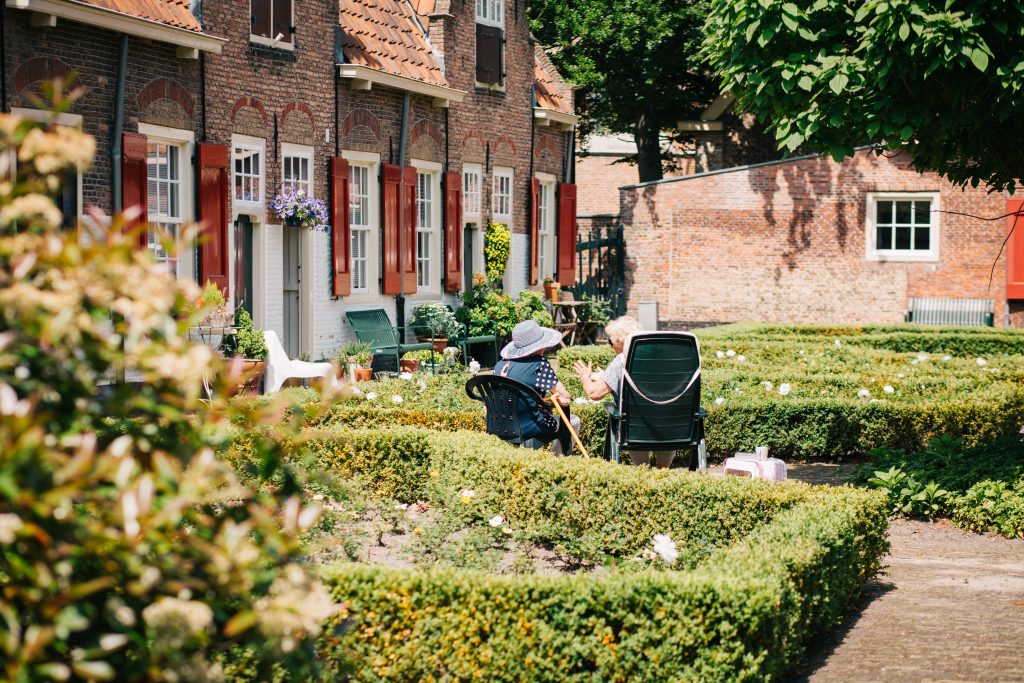 If you are uncomfortable asking friends to make these decisions, or if family dynamics prevent you from trusting distant relatives, you may consider a geriatric care manager, or a professional advocate, who can help coordinate care in your final years. Generally, geriatric care managers are specialized in elder care and can provide a variety of services, from coordinating medical services to making home visits.
You may also consider planning many decisions in advance. Your bank should be able to assist you in setting up your accounts for automatic bill pay. Prescriptions can be filled by a mail-order pharmacy. You may want to provide a copy of your medical wishes in writing to your doctor and the local hospital records department. You can also pre-purchase and coordinate your burial plot and final arrangements.
Continuing care retirement communities may be an option for your living situation. These provide space for independent living, assisted living, and nursing home care, should it be needed. These communities can offer single-family homes or apartments with plenty of social activities to keep you active. Should you need assisted living or nursing home care, you would be able to move to a different area of the same facility, maintaining your life in a familiar area.
If senior community living isn't for you, you still may consider senior programs from your community to help you live at home, independently. Visit www.eldercare.gov, part of the U.S. Administration on Aging.
Even if you don't have a family that you can turn to for care in your later years, you do not have to fear what may happen to you. With properly prepared estate planning forms and arrangements in place, you should be able to grow old with grace and peace of mind that your wishes will be followed.
My Elder has helped many elder orphans throughout the years develop and implement comprehensive plans for caregiving throughout their elderly years. It's one of our many specialized services. We offer a unique program tailored to the needs of elders who don't have families. When services are needed, we put our qualified plan into motion and advocate for you so that your needs and wishes are strictly adhered to. Call us now at 212-945-7550 to begin the process. Visit our website at www.myelder.com. 
My Elder provides elder advocacy services to families. Talk to us about long-term planning, finding the right home for your loved ones, preventing crisis and abuse, preventing nursing home eviction or nursing home involuntary discharge, and ensuring they receive the best care possible.
Photo Credits Clem Onojeghuoby and Joyce Huis